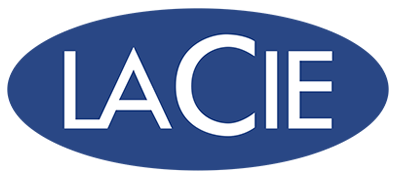 LaCie has unveiled a first-of-its-kind 8TB portable RAID for transporting large projects safely and efficiently, the LaCie Rugged RAID Shuttle Drive.
Here's a closer look at what's new.
Rugged RAID Shuttle
Building on 14 years of the iconic LaCie Rugged design, the new LaCie Rugged RAID Shuttle is designed for feature filmmakers and independent video professionals, along with photographers, video bloggers, traveling content creators and musicians.
The Rugged RAID Shuttle delivers 8TB of storage in a clever flat design, developed by our consumer design and engineering teams. Under its hood are two 4TB, 2.5-inch hard drives—enough space for more than 200 hours of 4K video footage. It's even self-encrypting for added protection, and its hardware RAID 0/1 lets the user control capacity/speed versus redundancy.
Rather than stacking the drives—customary for high-capacity external HDDs—our engineers found a way to arrange the drives horizontally and still maintain the product's extreme ruggedness. LaCie is the first to offer this innovation for creative pros.
"Arranging the drives horizontally within the chassis creates a slimmer profile which allows it to fit more easily into shipping envelopes; this ease of shipment inspired the design," says Michael Morgan, director of hardware development for LaCie products. "Rather than vertically stacking the drives, the flat design also provides a thermally superior system, and it's consistent with other creative professional product form factors such as tablets."
New innovations ensure renowned LaCie ruggedness
"We knew arranging the drives horizontally provides better heat dissipation, and at the same time we put extra attention and innovation into the drive-shock mounting and PCBA designs to ensure the final product meets the LaCie Rugged family's renowned robustness specifications in a suitably compact product profile," explains Morgan. "The team did a great job developing a very robust product."
Morgan and the team hope the drive will free filmmakers, in particular, to rethink how they move large data files from one location to another.
"It can take professional filmmakers hours to upload huge 4K video files to the cloud," says Clément Barberis, LaCie product marketing manager. "Then their clients or partners must also deal with bandwidth on the other end when viewing or downloading. In many cases, it's more efficient to transfer those files to a portable drive and ship it to their clients. We've made that easier now, with Shuttle's unique form and its government-grade data encryption."
The Rugged RAID Shuttle is the company's first consumer RAID product to incorporate Seagate Secure hardware-encryption technology—a feature that also required engineering excellence.

Government-grade full-disk hardware encryption
"Our challenge was to provide our customers with government-grade encryption on a multi-drive platform while maintaining the same streamlined out-of-box experience and ease of use that we've delivered with our DAS products (direct-attached storage, or traditional external hard drives)," says Keith Clanton, director of client software for LaCie products. "Toolkit, our modular desktop-software suite, allows us to deliver this functionality seamlessly on both Macs and PCs through a consistent and familiar interface."
By coupling the performance and robustness of RAID technology with the security of full-disk hardware encryption and making it all easily configurable and accessible through Toolkit, LaCie has created "a killer product that delivers an unprecedented level of capability to our customers," Clanton says.
The Rugged RAID Shuttle can transfer files at up to 250MB per second in RAID 0 for speed and can be configured in RAID 1 for data redundancy. The drive features a rugged design from Neil Poulton, with drop, shock, water and dust resistance. The drive offers the USB 3.1 Gen 2 (10Gb/second) technology with the latest USB-C connector, compatible with Thunderbolt 3 and backward-compatible with USB 3.0. It has a three-year limited warranty and included Seagate Rescue Data Recovery Services, along with a one-month subscription to Adobe Creative Cloud All-Apps plan.
Product Intro video: https://www.youtube.com/watch?v=-JhaO6zgG7E
About LaCie
LaCie, designs world-class external storage products for Apple and PC users. LaCie differentiates itself with sleek design and unmatched technical performance. Find out more at LaCie.com.
Hong Kong Enquiries: marketing@a-level.com.hk